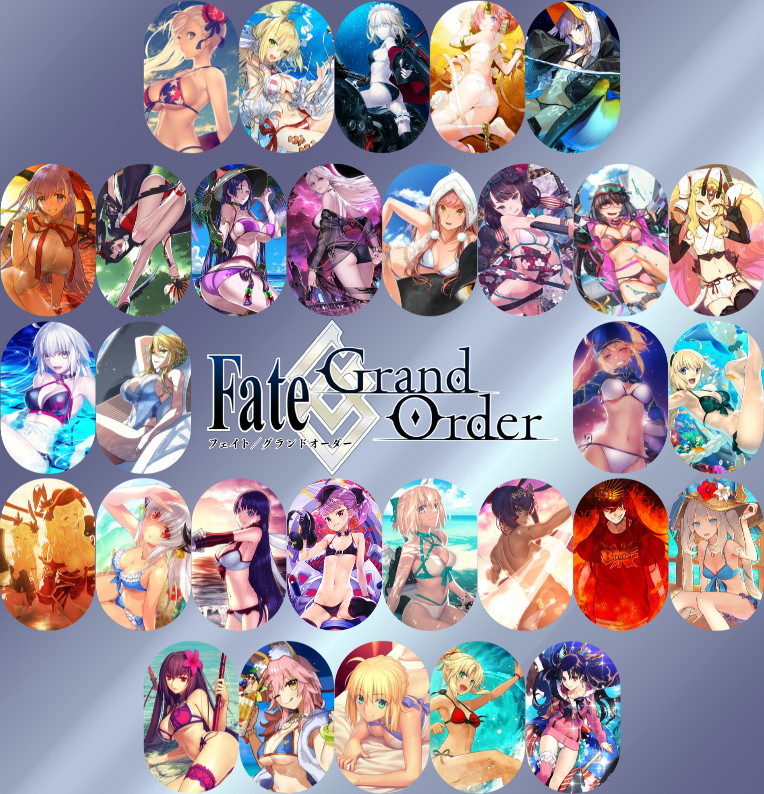 Update: Due to circumstances at home, I might not have much time on my hands to spend on drawing the top 5, so as a precaution I'm dialing it down to just the top 3 winners. Sorry everyone.
Going to throw yet another fate grand order fanart poll, this time, it'll include all of the female summer servants (30 in total). Among the selection, you must pick your favorite (this time, multiple selections will be allowed). Afterwards, I will choose the top 5 nominees with the highest tallies.
On a different note, I've just obtained more than 900 watchers, so as a gift for all of you, I will post up a psd file containing the line art of the 1st place winner (which will be made after this poll ends), available for everyone to download for free and to work on for themselves.
Voting will end after 8/26, 11:59 pm est US.
Link to the poll is down below, so go and vote now!!!!